Electrical Contractors
Specializing In
Custom Residential, Commercial, and Industrial Electrical Industries,
Industrial Controls, Instrumentation, Automation, Integration and
Control Panel Design and Fabrication in Salt Lake and Utah Counties
Electrical Contractor Serving Salt Lake City, and all of Utah – Commercial and Industrial – Control Panel Design and Installation
WELCOME TO
AJC ELECTRIC
AJC Electric has over 50 years of experience providing electrical contracting for residential, commercial, and industrial businesses.
Our team provides Salt Lake City and most of Utah with custom electrical controls, automation, and instrumentation work.
We specialize in designing and installing custom electrical work for  industrial and commercial settings.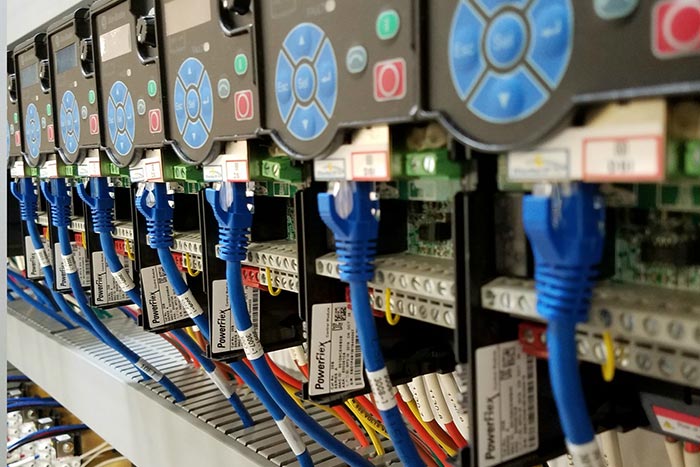 Industrial
Our contractors are licensed, insured, and certified to offer you the best in electrical services, products, and rates. From custom designs and installation to upgrading, we do it all.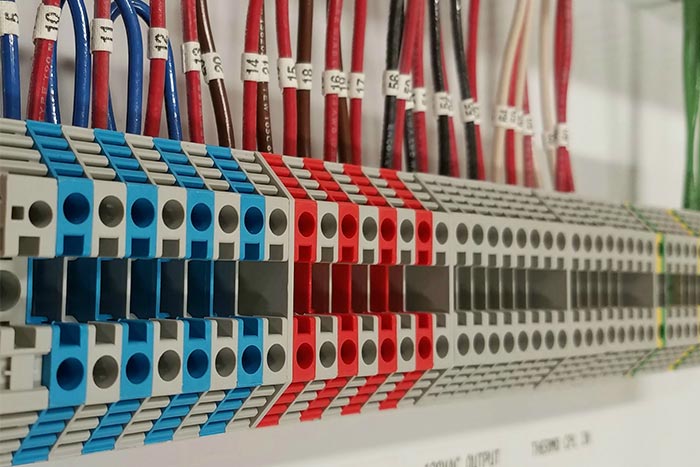 Control Panels
The AJC Electric team specializes in custom control panels for our Salt Lake City and Utah businesses. We use intricate details to ensure your control panel is made just for you.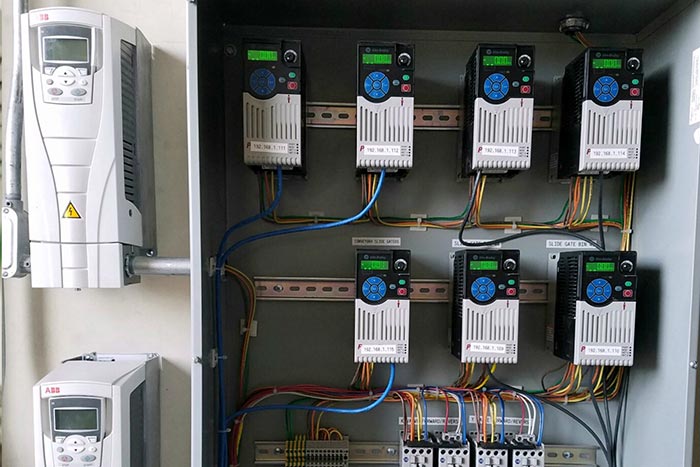 Commercial
We specialize in commercial electrical services. Whether starting a business and need a complete electrical setup, or need to upgrade your existing panels and systems, we can do it.

AJC Electric LLC was Established in 2003
With more than 50 years of experience under our belts
Our team is also certified and insured to bring you the best in basic electrical and custom panel fabrication. We are dedicated to our Utah businesses and residents and provide only the best in electrical work. Give us a call for a free estimate!
Services
WE SPECIALIZE IN
AJC Electric offers Salt Lake City and the entire
state of Utah custom electrical services. 
Whether you need residential electrical services, or you own an industrial business and need control panel design or automation services, our team of electrical technicians are capable. Below are some of the excellent electrical services we provide:
Custom Electric Designs and Installation
Commercial and Industrial Services

Basic Electrical Services
If you need any custom electrical work, we are the number one choice in Salt Lake City!
Control Panels
CUSTOM DESIGN & INSTALLATION
AJC Electric isn't your regular electrician company. While we do offer basic control panel repairs and installation, we also design, fabricate, and install special control panels for Salt Lake City and the rest of Utah. Our panels are designed with your business in mind.
Industrial & Commercial
ELECTRICAL CONTRACTORS
Finding the perfect industrial or commercial electrical contractor can be difficult. Luckily for Salt Lake City, there is AJC Electric.
Our expert electrical technicians provide custom electrical services to most of Utah. From basic control panels to instrumentation and automation, our team of technicians  fabricate custom designs to fit your businesses individual needs. We have a unique skill set that allows us to work with large-scale industrial and commercial businesses. With the best Industrial Electrical Contractors in Salt Lake City, you know you can count on AJC Electric to take care of all your electrical needs. Our technicians can provide them with the best in automation, control panels, and instrumentation to make their jobs easier and more efficient.
Residential
CUSTOM DESIGN & INSTALLATION
We are an electrical contractor specializing in custom residential instrumentation, automation, integration and control panel design and fabrication in Salt Lake and Utah Counties.
Please Take a Moment and Learn More About Us and What We Can Offer You